Follow us to be the first to hear about new classes:
Have a skill you can share?
We're always looking for knowledgable instructors who will inspire creative makers. Interested in teaching remotely? We have video equipment to do virtual classes.
Email [email protected] to get started!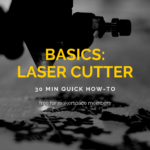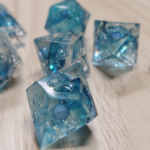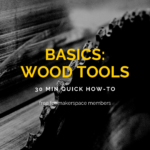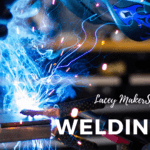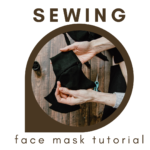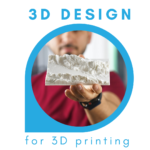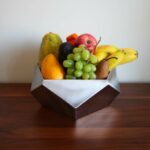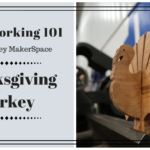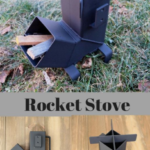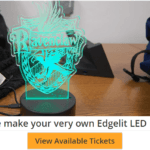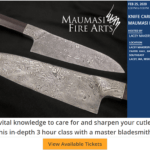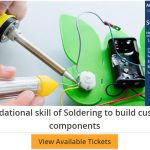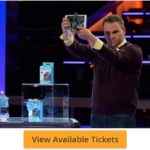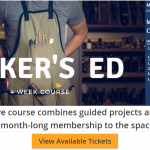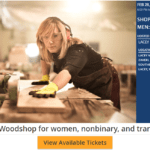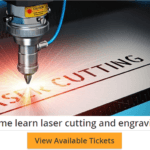 Class Policies
Waiver Policy:
All class participants must sign a makerspace "Release of Liability" form, and "Participation and Use Agreement", available at the front desk, prior to participating in any makerspace activities. Please read thoroughly to familiarize yourself with the rules and expectations.
Tool Usage Policy:
Students will only be allowed to use tools specifically identified by the instructor, and must follow all safety protocols related to the tool. It is incumbant on the student to assure their own safety and that of others.
Age Policy:
Makerspace classes are 12 years old and over, unless designated otherwise in the class description. Minors must be accompanied by a parent/guardian for the duration of the class.
Class Cancelation Policy:
If an attendee can not take a class after a ticket is purchased and LMS is contacted with at least 48 hours' notice:  ticket holders will receive a credit that can be used for future classes within one year from original purchase. Ticket credits are subject to a 10% processing fee above and beyond any Eventbrite fees.  
If class cancellation or rescheduling is requested with less than 48 hours' notice:  no credits/refunds will be provided. *Exceptions may be considered if attendee was exposed to or has contracted COVID19.  
There are no cash refunds or ticket credit for missed classes. 
Please send credit or rescheduling requests to [email protected].  
Lacey MakerSpace reserves the right to cancel programming at any time and will notify attendees via email and/or phone. In the case of a class cancelation, Lacey MakerSpace will notify class attendees no less than 24 hours before the scheduled class. In the rare event of a Lacey MakerSpace-initiated cancelation, we will make every effort to reschedule the class or full credit will be issued for another class offering.