NEW: Members can now book equipment through the member portal in Fabman. Don't have a Fabman account yet? Come to the makerspace and have a staff member create your account.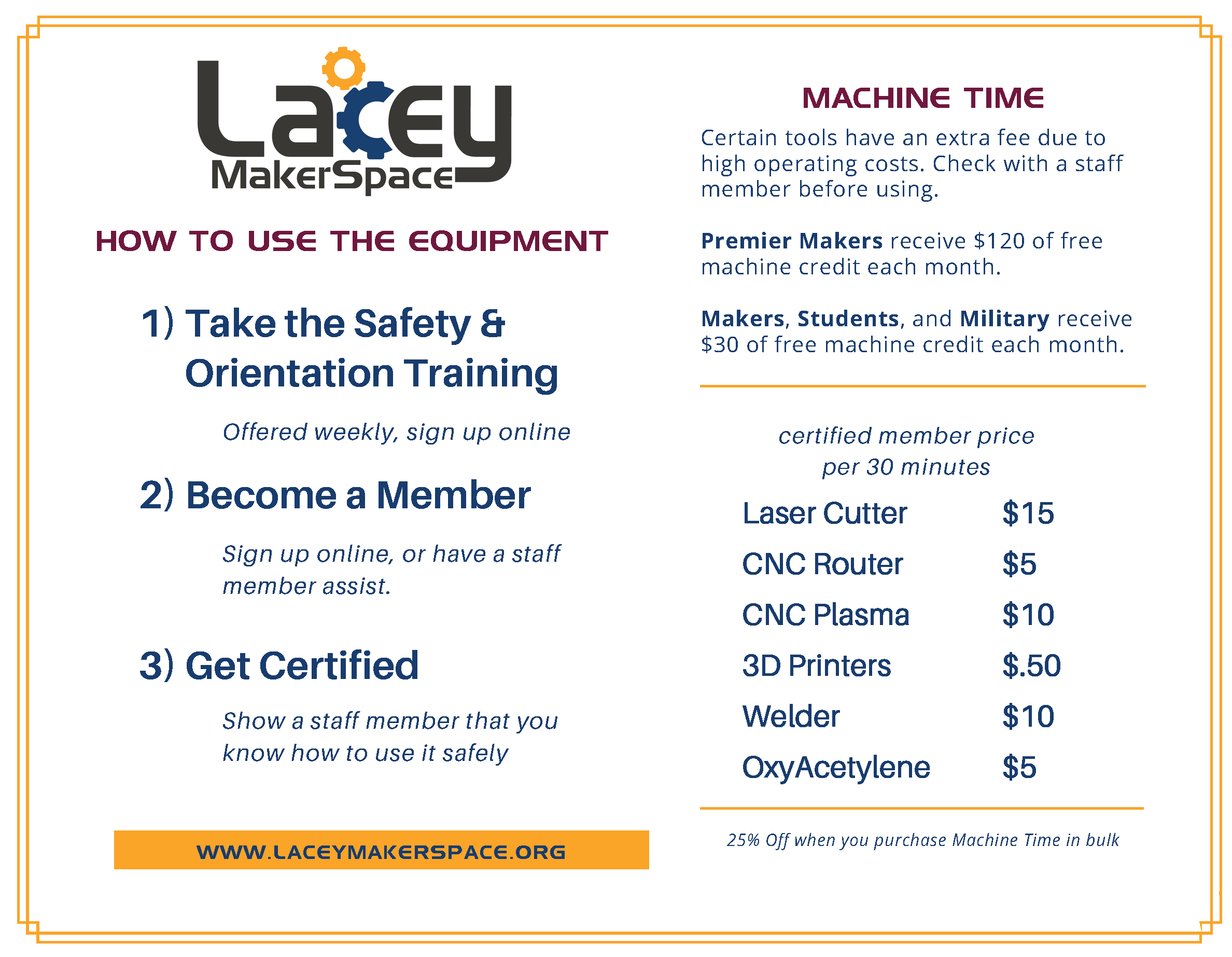 Reservation Policies:

Only members can reserve equipment.
Only the equipment listed must be reserved to use.
Free machine time varies by membership level.
See equipment pricing if reserving time beyond the free credit.
Machines should not be reserved for more than 2 hours concurrently. Please contact staff for exceptions.
No shows will be charged the reserved time.